HISTORIATÓN cuenta la historia argentina de forma divertida, pero con datos precisos y novedosos. Cómics, viñetas humorísticas, explicaciones claras, esquemas atractivos, literatura, anécdotas y chismes, ilustraciones e imágenes asombrosas para que los chicos, las familias y los docentes descubran y redescubran nuestro pasado.
Selección de ilustraciones realizadas para Coleccción Historiatón para Editorial Quipu.
25 de Mayo – 9 de Julio – San Martín – Belgrano
Escritos x Ariel Sevilla.
HISTORIATÓN tells Argentine history in a funny way but with precise data and innovative approach. Comics, clear explanations, attractive schemes, literature, anecdotes and gossip, illustrations and amazing images so that children, families and teachers discover and rediscover our past.
Selection of illustrations made for Historiatón Collection for Editorial Quipu.
May 25 – July 9 – San Martín – Belgrano
Written by Ariel Sevilla.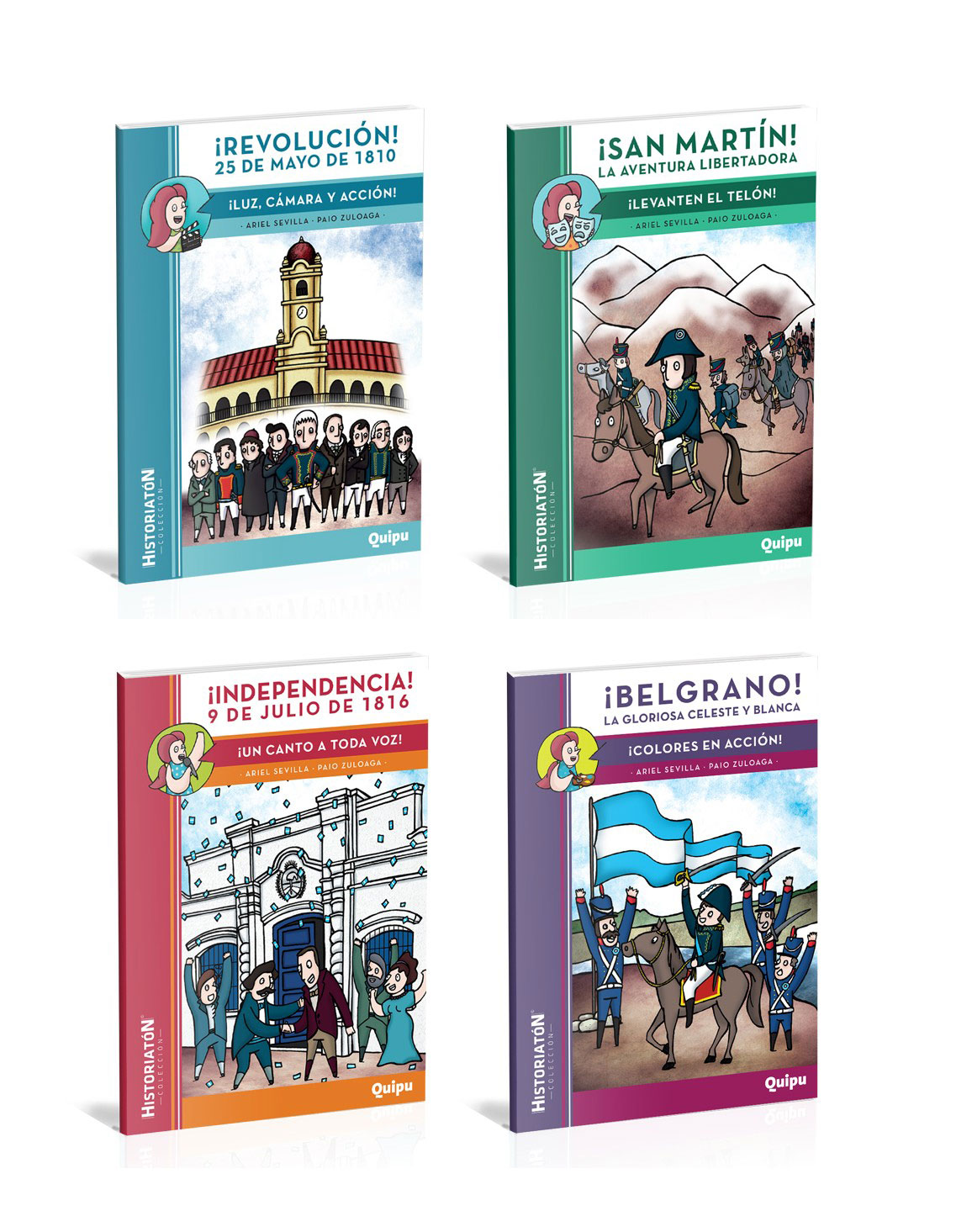 01.